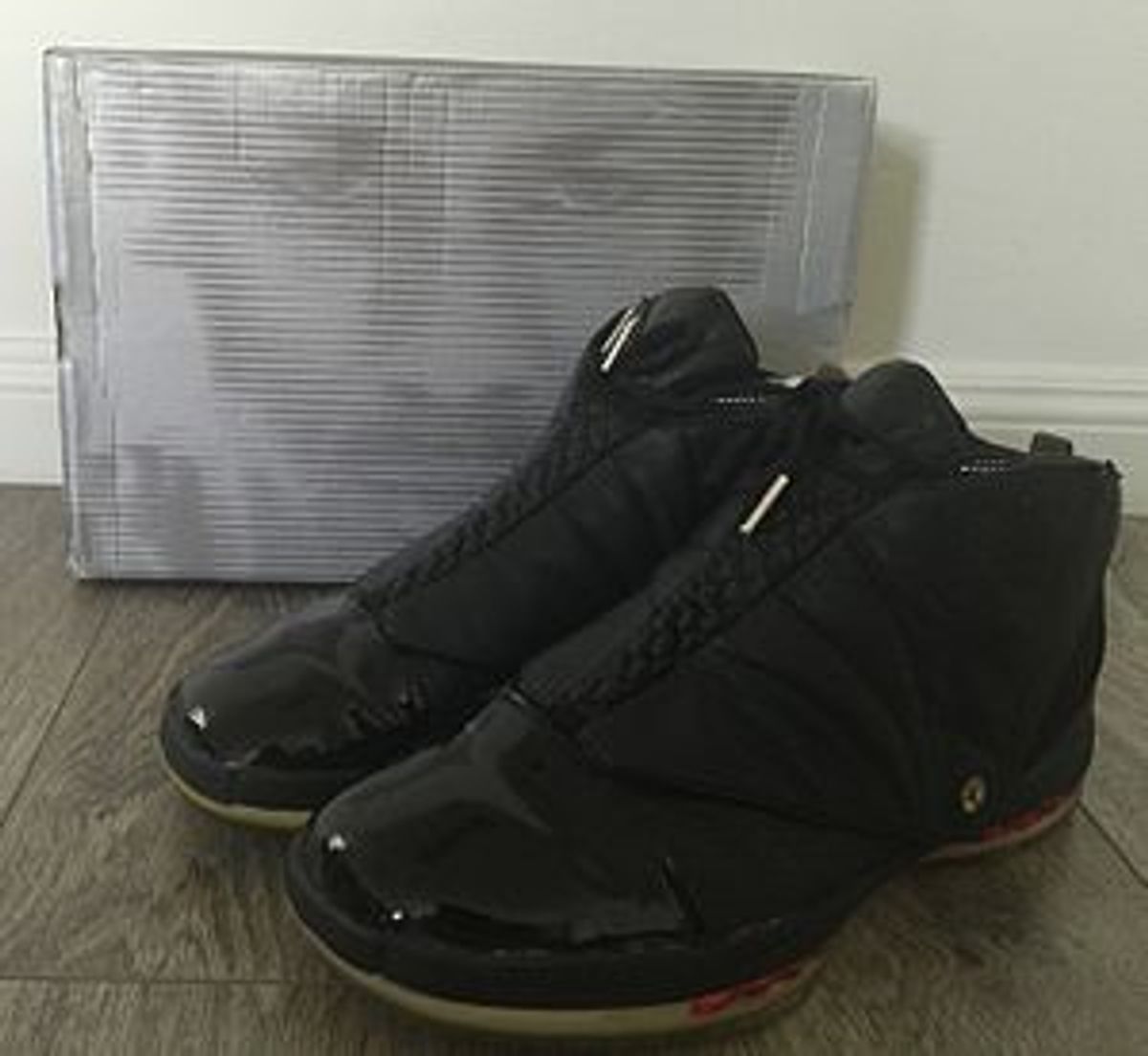 Air Jordan XVIs, designed by Nike's Senior Footwear Designer Wilson Smith, were released in 2001. This meaning it was the first design since the II's that Hatfield was not behind. Smith decided to bring in a few design elements/fabrics from earlier releases. The shoe featured the return of the clear rubber sole (V, VI, XI) and patent leather (XI).
Unique to the Air Jordan XVI was a gaiter/shroud that covered the shoe and could be removed to give the shoe a new look. Not only was this for fashion purposes, it also had a thermal functionality.
The shoe was said to be stiff and that the shroud/gaiter could easily fall off when playing basketball. The black/red and white/midnight navy versions of the shoe both featured patent leather which very easily creased and cracked.[14]
The shoe was retro-ed in 2008, 2014, and 2016.
Source:
https://en.wikipedia.org/wiki/Air_Jordan
https://www.sallyhouseoffashion.com/collections/sneakers/nike