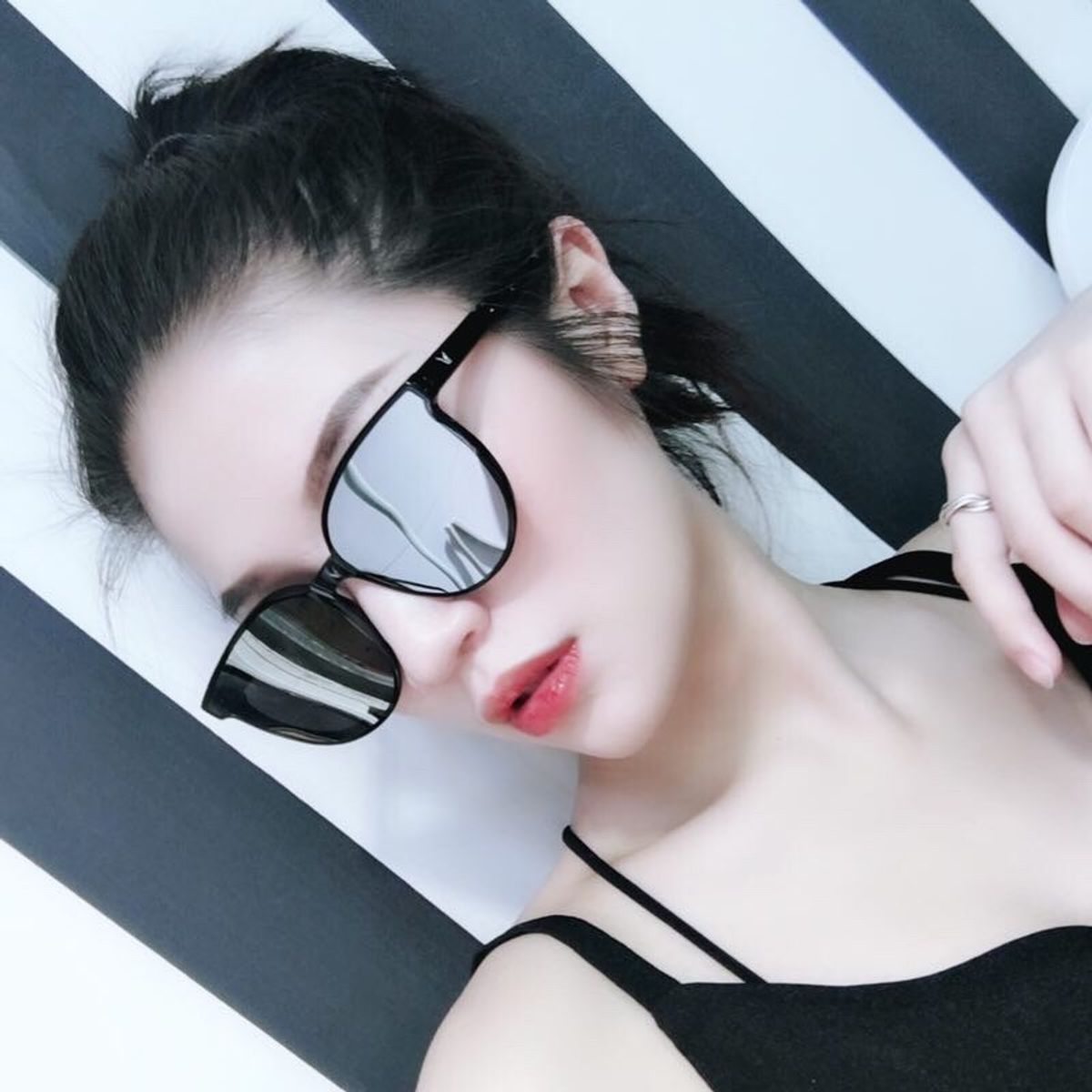 Racism in fashion advertisements
There are some fashion advertisements that were accused of racism and led to boycotts from the customers. Globally known, Swedish fashion brand H&M faced this issue with one of its children's wear advertisements in 2018. A black child wearing a hoodie with a slogan written as "coolest monkey in the jungle" right at the center was featured in the ad. When it was released, it immediately became controversial and even led to a boycott. A lot of people including celebrities posted on social media about their resentments towards H&M and refusal to work with and buy its products. H&M issued a statement saying "we apologise to anyone this may have offended", which seemed insincere to some. Another fashion advertisement regarding racism is from GAP, an American worldwide clothing brand. GAP collaborated with Ellen DeGeneres in 2016 for the advertisement. It features playful, four young girls where a tall white girl is leaning with her arm on a shorter black girl's head. When this ad was released, some viewers harshly criticized that it underlies passive racism. A representative from The Root, black culture magazine commented on the ad that it portrays the message that black people are undervalued and seen like props for white people to look better. There were different points of views on this issue, some saying that people are being too sensitive, and some getting offended. Regardless of various views and thoughts, GAP replaced the ad to different image and apologized to critics.
Sexism in fashion advertisements
Many fashion brands have published ads that were too provocative and sexy to attract customers' attention. British high fashion brand, Jimmy Choo, was blamed for having sexism in its ad which featured a female British model wearing the brand's boots. In this two-minute ad, men whistle at a model, walking on the street with red, sleeveless mini dress. This ad gained much backlash and criticism by the viewers since sexual harassment and misconduct were a huge issue during this time and even till now. Many people showed their dismay through social media posts, leading Jimmy Choo to pull down the ad from social media platforms.
French luxury fashion brand Yves Saint Laurent also faced this issue with its print ad shown in Paris in 2017. A female model is wearing a fishnet tights with roller-skate stilettos, almost lying down with her legs opened in front of the camera. This advertisement brought harsh comments from the viewers and French advertising organization directors for going against the advertising codes related to "respect for decency, dignity and those prohibiting submission, violence or dependence, as well as the use of stereotypes." They even said that this ad is causing "mental harm to adolescents."[69] Lot of sarcastic comments were made in social media about the ad and the poster was removed from the city.
Public relations and social media
Fashion public relations involves being in touch with a company's audiences and creating strong relationships with them, reaching out to media, and initiating messages that project positive images of the company. Social media plays an important role in modern-day fashion public relations; enabling practitioners to reach a wide range of consumers through various platforms.
Building brand awareness and credibility is a key implication of good public relations. In some cases, the hype is built about new designers' collections before they are released into the market, due to the immense exposure generated by practitioners. Social media, such as blogs, microblogs, podcasts, photo and video sharing sites have all become increasingly important to fashion public relations. The interactive nature of these platforms allows practitioners to engage and communicate with the public in real-time, and tailor their clients' brand or campaign messages to the target audience. With blogging platforms such as Instagram, Tumblr, WordPress, Squarespace, and other sharing sites, bloggers have emerged as expert fashion commentators, shaping brands and having a great impact on what is 'on trend' Women in the fashion public relations industry such as Sweaty Betty PR founder Roxy Jacenko and Oscar de la Renta's PR girl Erika Bearman, have acquired copious followers on their social media sites, by providing a brand identity and a behind the scenes look into the companies they work for.
Social media is changing the way practitioners deliver messages, as they are concerned with the media, and also customer relationship building. PR practitioners must provide effective communication among all platforms, in order to engage the fashion public in an industry socially connected via online shopping. Consumers have the ability to share their purchases on their personal social media pages (such as Facebook, Twitter, Instagram, etc.), and if practitioners deliver the brand message effectively and meet the needs of its public, word-of-mouth publicity will be generated and potentially provide a wide reach for the designer and their products.
Fashion and political activism
As fashion concerns people, and signifies social hierarchies, fashion intersects with politics and the social organization of societies. Whereas haute couture and business suits are associated by people in power, also groups aiming to challenge the political order also use clothes to signal their position. The explicit use of fashion as a form of activism, is usually referred to as "fashion activism."
There is a complex relationship between fashion and feminism. Some feminists have argued that by participating in feminine fashions women are contributing to maintaining the gender differences which are part of women's oppression. Brownmiller felt that women should reject traditionally feminine dress, focusing on comfort and practicality rather than fashion. Others believe that it is the fashion system itself that is repressive in requiring women to seasonally change their clothes to keep up with trends. Greer has advocated this argument that seasonal changes in dress should be ignored; she argues that women can be liberated by replacing the compulsiveness of fashion with enjoyment of rejecting the norm to create their own personal styling. This rejection of seasonal fashion led to many protests in the 1960's alongside rejection of fashion on socialist, racial and environmental grounds. However, Mosmann has pointed out that the relationship between protesting fashion and creating fashion is dynamic because the language and style used in these protests has then become part of fashion itself.
Fashion designers and brands have traditionally kept themselves out of political conflicts, there has been a movement in the industry towards taking more explicit positions across the political spectrum. From maintaining a rather apolitical stance, designers and brands today engage more explicitly in current debates
For example, considering the U.S.'s political climate in the surrounding months of the 2016 presidential election, during 2017 fashion weeks in London, Milan, New York, Paris and São Paulo amongst others, many designers took the opportunity to take political stances leveraging their platforms and influence to reach their customers. This has also led to some confusion around democratic values, as fashion is not always the most inclusive platform for political debate, but a one-way broadcast of top-down messages.
When taking an explicit political stance, designers appear to favor issues around which can be phrased using clear language with virtuous undertones. For example, aiming to "amplify a greater message of unity, inclusion, diversity, and feminism in a fashion space", designer Mara Hoffman invited the founders of the Women's March on Washington to open her show which featured modern silhouettes of utilitarian wear, described by critics as "Made for a modern warrior" and "Clothing for those who still have work to do". Prabal Gurung debuted his collection of T-shirts featuring slogans such as "The Future is Female", "We Will Not Be Silenced", and "Nevertheless She Persisted", with proceeds going to the ACLU, Planned Parenthood, and Gurung's own charity, "Shikshya Foundation Nepal". Similarly, The Business of Fashion launched the #TiedTogether movement on Social Media, encouraging member of the industry from editors to models, to wear a white bandana advocating for "unity, solidarity, and inclusiveness during fashion week".
Fashion may be used to promote a cause, such as to promote healthy behavior] to raise money for a cancer cure,[ or to raise money for local charities such as the Juvenile Protective Association[or a children's hospice.
One fashion cause is trashion, which is using trash to make clothes, jewelry, and other fashion items in order to promote awareness of pollution. There are a number of modern trashion artists such as Marina DeBris, Ann Wizer, and Nancy Judd. Other designers have used DIY fashions, in the tradition of the punk movement, to address elitism in the industry to promote more inclusion and diversity.