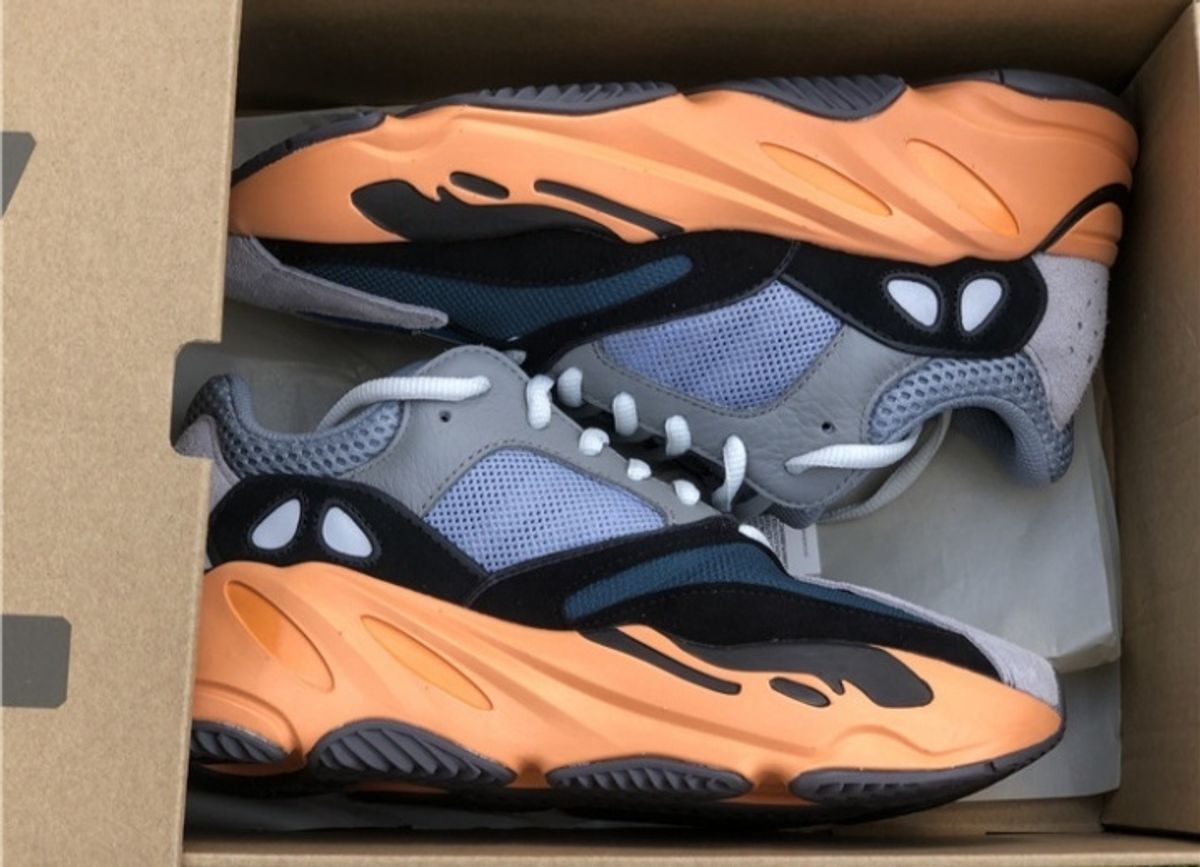 It seems like sneakers and the luxury fashion business collided only recently, but in fact the love story has a long history. Gucci, which built its global fashion empire with much help from American financiers who were crazy about the Italian leather goods brand's horsebit loafers, was also the first designer house to hop into the sneaker market. Back in the 1980s, the brandy produced a white leather tennis shoe with green accents and laces in the brand's signature red and green—perfect for off-duty aspiring masters of the universe. It wasn't until 1996, though, that something like a designer sneaker market really emerged, when Prada, then dominating the industry with its unorthodox, anti-fashion approach, released the PS0906, a bowling shoe-esque low-top. The shoe suggested that fashion designers could put a conceptual spin on sneakers, turning them from performance wear into cultural artifacts.
That spirit dominated the early 21st century, with Yohji Yamamoto's revolutionary Y-3 partnership launching with Adidas in 2002, bringing an avant-garde sensibility to the three stripes. A few years later, Louis Vuitton struck up a legendary partnership with Kanye West for three pairs—a relationship far ahead of its time, and arguably creating the blueprint for the luxury sneakers that dominate today. Nicolas Ghesquiere, Balenciaga's creative director, also helped legitimize high-end sneakers for the real heads with his Arena, and in the meantime, Lanvin entered the game with a patent-toed low top, a more conservative option for any people who were too stiff for the high-minded goods of Vuitton, Y-3, and Prada. (Lanvin remains in that category—the shoe had a prominent role as the symbol of one-percenter doltishness in the first season of Succession.)
Once Kanye broke down the doors, menswear seemed to drive high-end sneaker design forward. Raf Simons forged a partnership with Adidas in 2015 that brought us the chunked out Ozweegos and spiffy perforated Stan Smiths. In 2017, Balenciaga, under then-new creative director Demna Gvasalia, released the Triple S, a clunker that started a (still-going!) fad for dad shoes. Later that year, Virgil Abloh, at that point known mostly to the menswear cognoscenti, partnered with Nike for The 10, a po-mo reworking of some of Nike's most iconic silhouettes, from the Air Max 90 to the Chuck Taylor—and bringing West's sensibility full circle.
In Abloh's wake—he'd be named Louis Vuitton's creative director in March of the next year—every luxury brand hopped into the market, with new releases from Sacai (the Nike LDV Waffle), Chanel, McQueen, and some new styles from Gucci that would make those early tennies blush, embroidered with snakes (the Ace), dirtied up (the Screener), or wrapped in spangly chains (the Flashtrek). Since late 2020, the menswear world has wondered whether sneakers would become too popular to be cool—and if, perhaps, loafers might overtake them as the go-to shoe. It's telling, then, that perhaps the hottest loafer of the moment comes from Fear of God, and looks like a sneaker in a thin disguise. —Rachel Tashjian