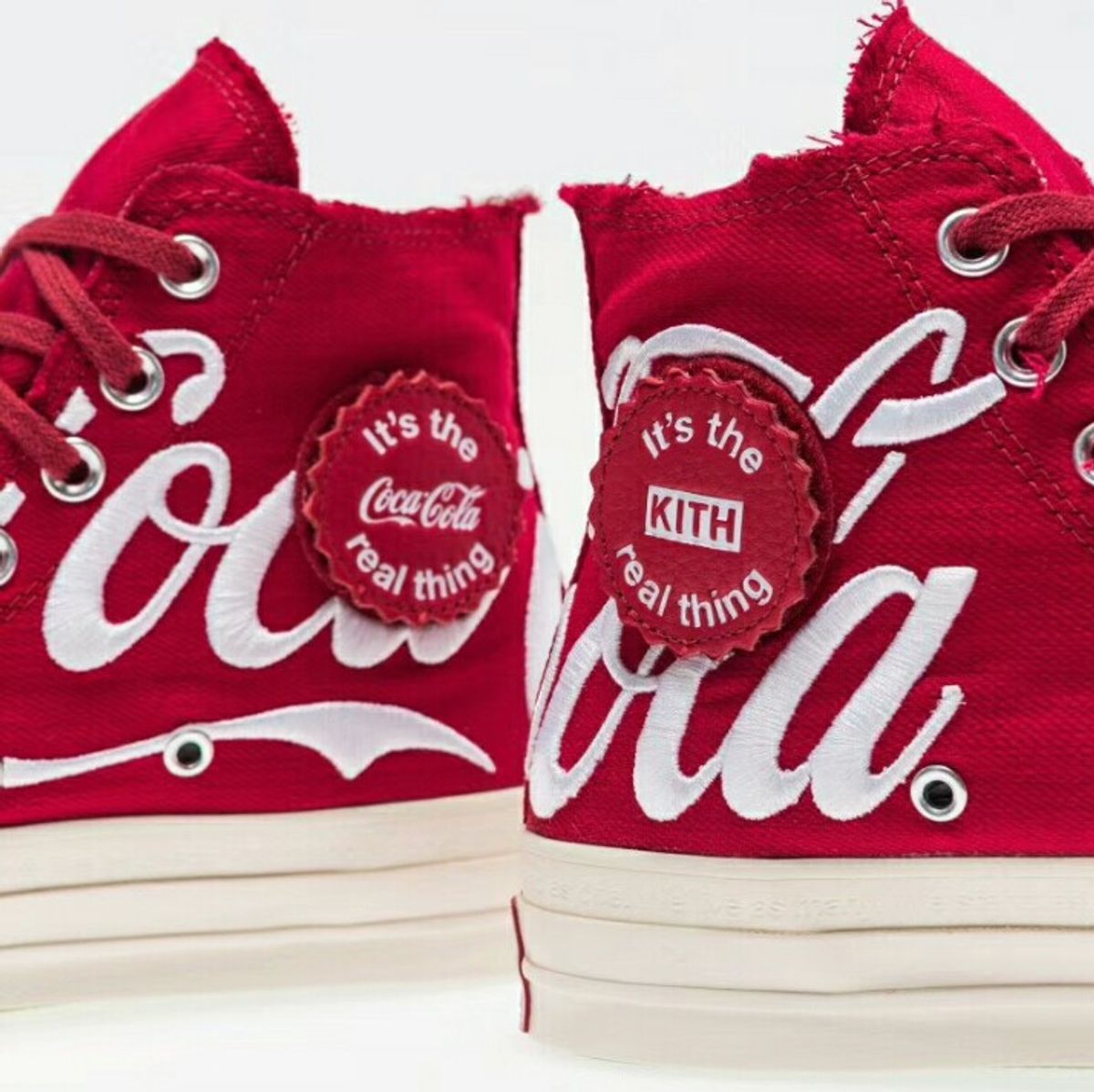 Sneakers have been a part of popular culture ever since Converse introduced Chuck Taylor canvas basketball sneakers in 1921. Cutting-edge footwear technology by leading companies, such as Nike (NYSE: NKE) and Adidas Group (OTC: ADDYY), combined with youth-influenced designs fuels demand for sneakers, especially among young consumers. In 2013, retail sales of Nike's Air Jordan brand sneakers totaled $2.25 billion nearly 30 years after the brand launched. As of 2015, $200 price tags on coveted new sneaker releases were common and total global sales of Nike and Adidas brands alone amounted to approximately $50 billion. Today's retail sneaker prices reflect an overall rise in manufacturing and marketing costs as sneaker companies compete to build and maintain brands desirable to their target markets. Celebrities and social media also play an important role in the prices at which sneakers sell.
Manufacturing Costs
Sneaker companies, such as Nike and Adidas, outsource production to more than 1 million workers in factories in China and other countries around the world. In 2014, Nike reported $28.50 as the general cost to manufacture one pair of sneakers and ship them to the United States. Nike's cost breakdown includes approximately $27.50 per pair for Chinese factory labor and overhead costs, plus $1 in shipping. All told, Nike nets a profit of about $4.50 on each pair of shoes. Wholesalers pay about $50 per pair of sneakers, and retailers mark up the shoes 100% to recoup costs. In recent years, rising costs of labor in China have impacted profit margins. In 2015, Adidas announced that it planned to transition some manufacturing tasks from human workers to robots in order to reduce labor costs.
Branding Partnerships
A significant part of sneakers' value includes the prices companies pay celebrity endorsers to attract consumers and build long-term loyalties. In the 1980s and 1990s, sneaker companies partnered with top athletes to develop footwear designed to boost athletic performance. The high-performance shoes also offered to regular consumers the promise of superior quality. In recent years, as young consumers associate sneakers as much with fashion as they do with sports, companies have also partnered with key trendsetters in arts and entertainment to design and market sneakers. For example, in 2015, Adidas signed a partnership with Kanye West to create Yeezy Boost sneakers. The sneakers, priced at $315, sold out within minutes of their February 2015 launch, mainly because enthusiasts pre-ordered the shoes online.
The competition for sales among leading sneaker companies also drives sneaker prices. For example, the up-and-coming Under Armour, Inc. (NYSE: UA) extended a partnership and equity agreement to National Basketball Association (NBA) player Stephen Curry. Sneaker companies spend money on celebrity endorsers, such as Kanye West and Stephen Curry, because their target customers are willing to pay premiums for shoes they associate with their favorite figures in sports and entertainment.
Social Media and Resellers
When a celebrity backs a line of limited-edition sneakers, consumers want them at any cost. Social media helps to fuel their desires. Private collectors generate buzz by posting pictures of the latest sneakers on social media. The resale market also fuels the demand for sneakers. Resellers typically wait in line outside brick-and-mortar stores for limited editions, so they can resell them online at a profit. Avid sneaker fans are often willing to pay a significant markup for popular designs. For instance, soon after retailers sold out of the limited-edition Yeezy Boost sneakers at $315, enthusiasts paid up to $1,000 for the sneakers on eBay. Social media trends and the impact of resellers indicate that sneaker companies can maximize their profits by manufacturing sneaker quantities at levels just below demand.
Source:
https://www.investopedia.com/articles/investing/030716/economics-behind-sneakers-nke-addyy.asp
https://www.sallyhouseoffashion.com/collections/sneakers/converse