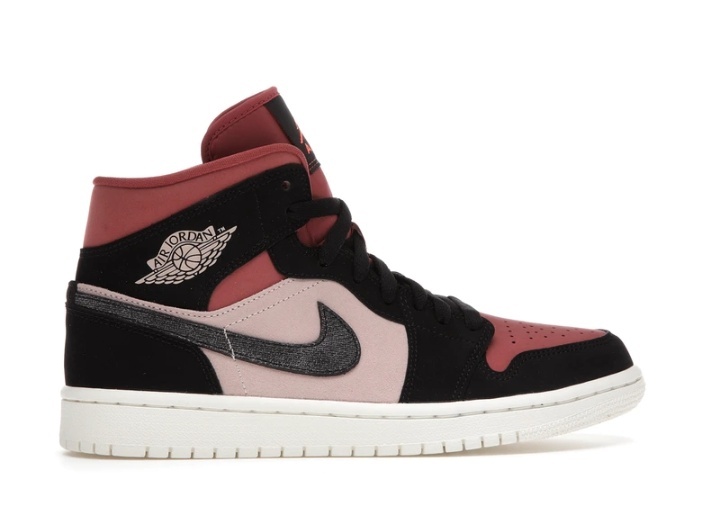 In the grand scheme of shoe shopping, you would be hard pressed to find anyone who absolutely detests sneakers.
Aside from the people who are known for wearing their Sunday best every single day, most people really love a good pair of sneakers.
Sneakers are a reliable source of convenience and comfort for most people when it comes to picking out a good pair of daily wear shoes, which is why so many people are known to flock to them.
If you have ever wondered why sneakers are so popular, we are here to help you understand the wonder that this particular type of shoe can bring.
They look awesome
One primary reason that sneakers are so popular is because they can look seriously awesome.
While some sneakers might be questionable, sneaker culture has gotten so big that they are becoming amazingly fashionable.
If you are a fan of streetwear, finding a fashionable pair of sneakers is an absolute must.
Despite the fact that sneakers used to be for just running around, now they are designed by some of the biggest names in fashion around.
Whether it's snagging a pair of Yeezy's or buying a pair of Coach sneakers, the time for sneakers being nothing more than gyms shoes has officially passed.
This type of shoe is now made with expensive materials, stunning colors, and can be the ultimate status symbol.
They are supremely comfortable
A major reason why sneakers are loved by all is because they are known for being unbelievably comfortable.
This type of shoe is made for people who want to enjoy a luxurious walking experience.
Since shoes lack some of the less comfortable features of other shoes like heels or dress shoes, they are known for being the most comfortable kind of shoe that you can wear.
These shoes are literally made with your comfort in mind both for walking and in some cases various other activities, which makes them ideal for days that you plan to spend on your feet.
Though some people are willing to sacrifice their comfort for a more fashionable experience, it's impossible to deny the fact that this style of shoe is ideal for daily comfort.
They help people play sports
When it comes to playing most sports, sneakers are known for allowing people to enjoy the best possible experience.
Since this style of shoe is known for comfort and security, it is a popular choice for all kinds of sports including basketball, running, and tennis.
Even the shoes that you might expect for other sports are generally a variation of sneakers, demonstrating the versatility of this shoe style.
These shoes are ideal because they are made from materials that will allow your feet to breath.
Their solid design also makes it possible for them to not only provide great support, but to also support different grip and boost styles that can help athletes to perform their absolute best.
They come in countless styles
One awesome thing about the modern rendition of sneakers is that they come in a variation of styles.
While sneakers of the past were nothing more than variations of the same general design, sneaker culture has brought about all kinds of opportunity.
You can enjoy a nice pair of sneakers to help you get the most out of your gym game, sure, but nowadays you can get sneakers that are nice enough to wear with a suit as well.
These shoes come in a myriad of fashionable styles, making it easy to find a good pair of sneakers for almost any occasion.
Though sneakers used to be great for just working out, now you can wear sneakers to a reward show and still look classy as heck.
They provide great arch support
The factor that makes sneakers so unbelievably popular more often than not is the fact that they have plenty of arch support.
Sneakers are almost always made with comfort in mind, which is why they tend to come with excellent arch support.
Though it is true that not all sneakers are guaranteed to come with awesome arch support (*cough* Converse *cough*), one great thing about sneakers is that they are ideal for putting in your own arch support.
This makes them good for using shoe inserts to help with any and all of your feet comfort needs.
They are perfect for most activities
The real reason why sneakers are so unbelievably popular is that they are perfect doing almost everything.
Since they are comfortable and durable, you can use sneakers for just about any activity.
Whether you are looking to comfortable walk the city or you want to enjoy a nice run, this type of shoe is perfect for almost every kind of activity.
Because sneakers are so great when it comes to staying on your feet, they are an easy choice for just about anything.
Now that they come in a variety of styles that can match just about any outfit, they are easy to reach for when it comes to tying together any look.
Conclusion
Sneakers have been a popular shoe option for ages, and now that they are getting even more stylish and well-designed, it comes as no surprise that their popularity is only growing.
While wearing sneakers to work was unimaginable in the past, you can now reach for a well-designed pair of leather sneakers that will tie your entire look together for your next big meeting.
In the modern world, sneakers are a viable option when it comes to just about any kind of event.
Don't hesitate to venture out and up your sneaker game. Sneaker culture is without question here to stay!
Source: https://sneaksaver.com/why-are-sneakers-so-dang-popular/